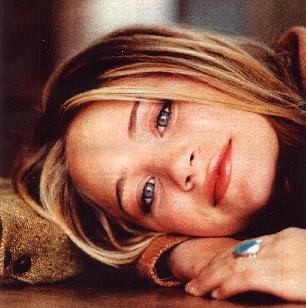 Full Name: Mary-Kate Olsen
DOB: June 13th, 1986
Current Residence: Sherman Oaks, California

Favorites:

Color: Red
Book: Oliver Twist
School Subject: Creative Writing
Least Favorite School Subject: Math
Actors: Brad Pitt and Ben Affleck
Actresses: Sandra Bullock, Meg Ryan, and Drew Barrymore
Movie: "Good Will Hunting"
Hobbies: Playing sports and horseback riding
Card Game: Spit (Has anyone ever heard of that?)
Store: Fred Segal (Los Angeles)
Flavor of Gum: Strawberry
Snack: Goldfish, gum, and ice-cream
Potato Chip Flavor: Cheese
Ice-Cream: Gold Medal Ribbon
Candy: Blowpops
Least Favorite Candy: Chocolate
Veggie: Broccoli
Least Favorite Veggie: Brussel Sprouts
Pizza Toppings: Cheese
Band: Pearl Jam
Group: *NSYNC


Tid-Bits:

Mary-Kate is a size zero in clothes!
Mary-Kate is REALLY looking forward to getting her license. Their dad says they will be getting Range Rovers by December.
Both Mary-Kate and Ashley attended the prom with upperclassmen. (The upperclassmen invited them.)
Mary-Kate and Ashley celebrated their fifteenth birthday by having a sleepover in a bungalow. It was behind a hotel.
Mary-Kate is left-handed.
She is two minutes younger than Ashley.
She loves horseback riding.
She collects candles.
Her favorite part of school is lunchtime.
Her favorite part of acting is meeting new people and traveling.
Her favorite Disneyland/Disneyworld rides are Tower of Terror and Splash Mountain.